Checkoff at Work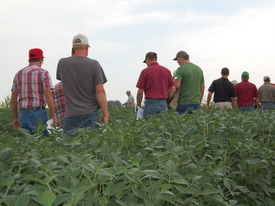 Pennsylvania Soybean Board (PSB) remains dedicated to investing checkoff dollars in areas essential to Pennsylvania's soybean farmers.
Take a look at the many ways PSB puts checkoff funds to work – from providing farmers with the most current research on soybean production practices to supporting animal agriculture, the No. 1 customer of soybean meal.
To learn more about how the United Soybean Board helps soybean farmers on the national level, please visit www.UnitedSoybean.org.