Pennsylvania Soybean Yield Contest
Each year, thousands of farmers raise soybeans on Pennsylvania farms. Pennsylvania Soybean Board invites all farmers to participate in the Pennsylvania Soybean Contest. The contest rewards quality as well as yield. Do you have what it takes to be a winner?  Enter the 2023 Pa. Soybean Yield Contest.  State-wide and regional winners will receive an educational trip to the Commodity Classic.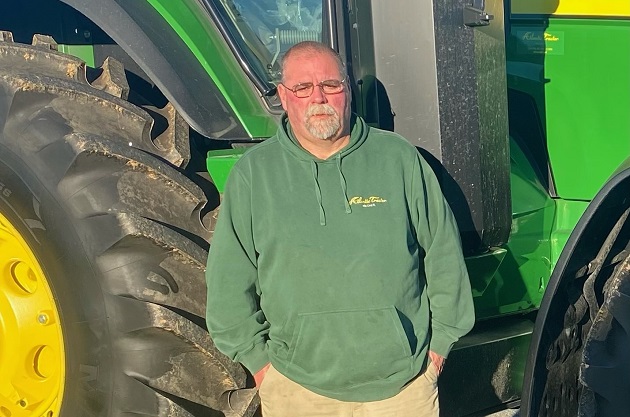 Congratulations to the Winners of the
2022 PA Soybean Yield Contest!
The results of the 2022 Pennsylvania Soybean Yield Contest reflected the toll a cool spring and hot, dry summer took on soybean yields throughout Pennsylvania. Lancaster County farmer A. Dale Herr, Jr. was the commonwealth's top producer in this year's competition. His winning yield was 97.49 bu./acre bushels per acre. Last year, five Pennsylvania farmers recorded yields of over 100 bu./acre.
The contest recognized not only the state-wide grand champion, but also the top growers in each of five regions of Pennsylvania, based on maturity maps:
1st Place State Overall & South Central Region – A. Dale Herr, Jr., Kirkwood, Pa. (Lancaster County);
97.49 bu./acre
1st Place Central Region – Eric Meyers, Mercersburg, Pa. (Franklin County); 85.05 bu./acre
1st Place Southeastern Region – Brad Kiefer, Bangor, Pa. (Northampton County); 93.38 bu./acre
1st place Western Region – Randal Smith, Petrolia, Pa. (Butler County); 77.70 bu./acre
Northern Region – No entrants in this year's contest.
The contest was introduced by the Pennsylvania Soybean Board in 1992. Since 1993, the Pennsylvania average soybean yield has increased about ½ bushel per year while the winning contest yield is increasing 1.5 bushels per acre per year.